SmokeD machine learning applications for effective wildfire protection planning
The SmokeD wildland fire software is a sophisticated and advanced tool that can be used by private users and experts to ensure improved home, commercial property, and public safety with quick and reliable alerts in case of fire. Our machine-learning algorithms constantly analyze data gathered from different locations, including wildfire behavior and first signs of fire in various weather conditions and types of terrain, to provide even better and more accurate fire recognition and detection.
Applications dedicated to the SmokeD wildfire detection system
SmokeD Web is an application used by companies as well as alarm and dispatch centers. It's accessible through an Internet browser and provides images and data from all detectors within the monitored area.
SmokeD Alerts is a mobile application for everyone who wants to receive alerts about the detection of a wildfire risk directly to their smartphone.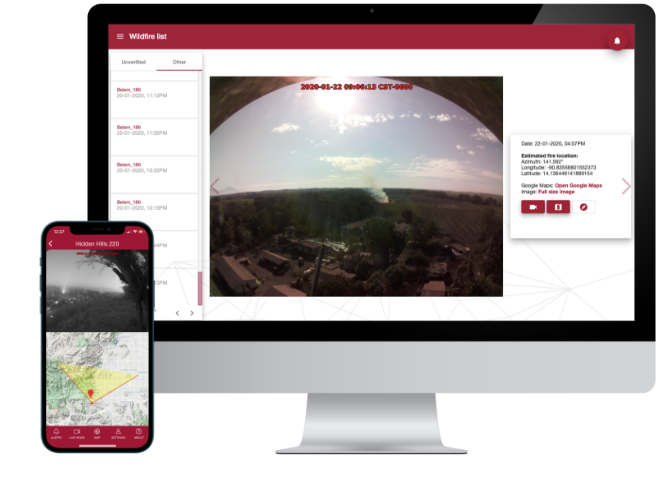 SmokeD Web – computer fire detection software to monitor wildfire risk in dispatch centers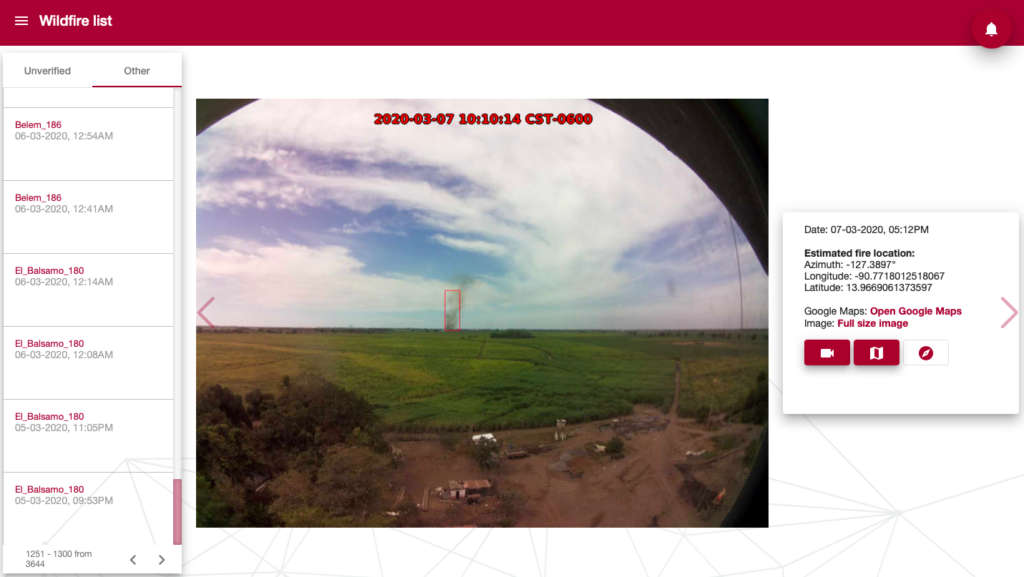 The application, working in an Internet browser, is designed for users of multiple detectors, especially in fire dispatch centers. Users of the SmokeD Web app have access to all images collected by the detectors connected to the network and to maps of the monitored areas. This enables quick and easy verification of data and gives users the option to check the fire status in the area of concern at any moment.
As soon as our AI-operated wildfire analyst detects smoke or fire, it generates a fire alert. With fast detection and reporting of potential wildfire risk, the SmokeD Web app allows users to immediately notify firefighting authorities, land managers, and co-workers of emerging fires, greatly increasing the likelihood of successful evacuation and containing the fire in its early stages. The system is compatible with the SmokeD Alerts mobile app allowing quick and effective notification of local residents in case of fire hazards.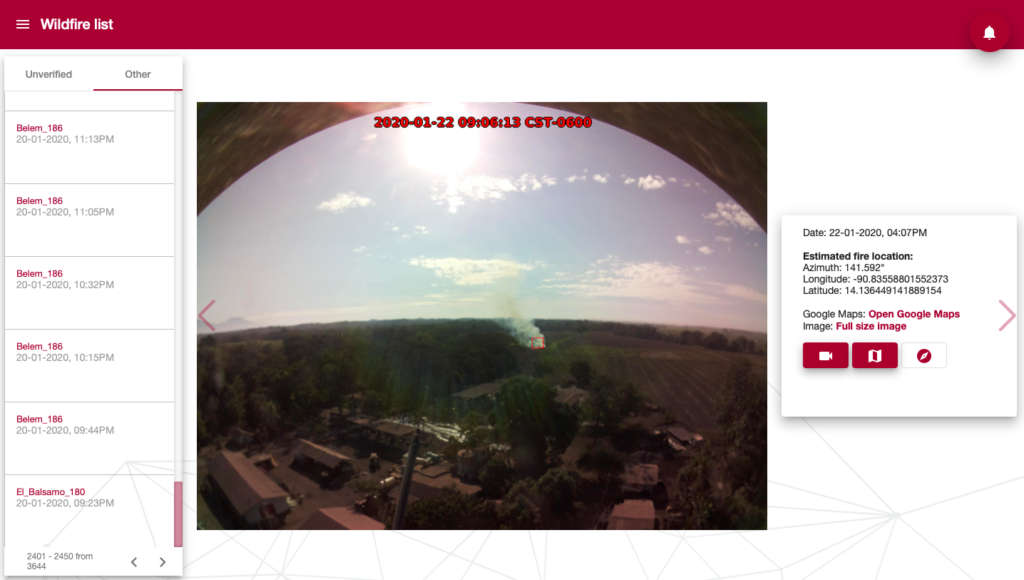 SmokeD Alerts – a mobile app that helps you stay ahead of wildfire risks at all times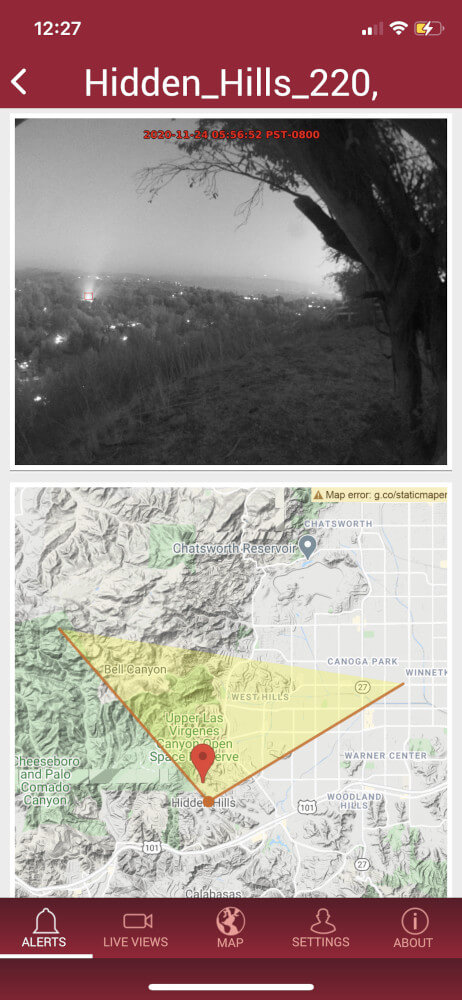 The SmokeD Alerts app allows direct access to footage from detectors. The user is notified of an incoming threat immediately after the first signs of fire are detected. Alerts generated by the app provide users with all the information needed to report a fire, including maps with the exact location of the wildfire, pictures from the detector, and a brief description of the detected fire behavior.
After receiving a notification from the app, users can share the alert via text messages, social media, or e-mails (depending on the user's needs and chosen method of communication). It's an effective way to notify co-workers or local residents and stay ahead of fire hazards. The sooner everyone in the area knows about the fire, the sooner they can get to safety. The SmokeD Alerts app is connected to all public and private detectors.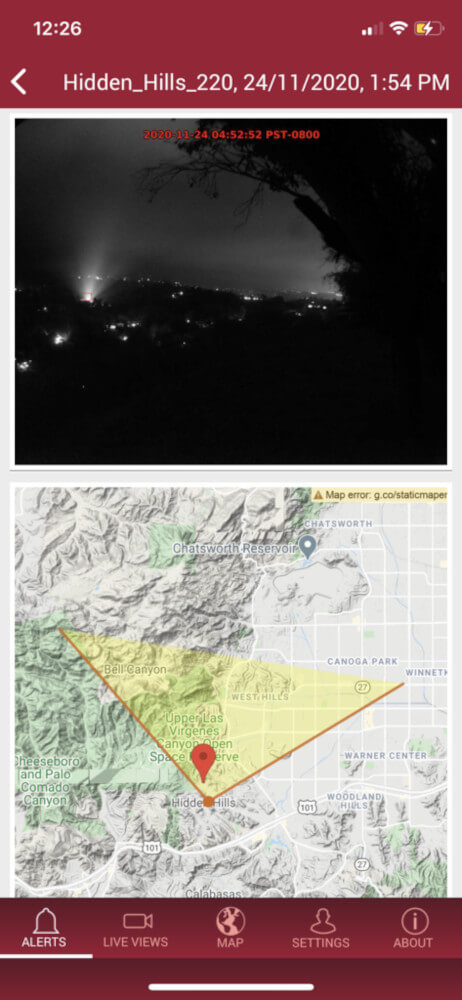 What technology does the SmokeD system use to detect wildfires?
The SmokeD wildland fire detection system consists of advanced camera detectors and sophisticated AI and machine learning solutions. As a result, it continues to evolve and improve with time.
Our system can protect your private and business property, be a part of an early fire detection system for local residents, help protect forests with increased crown fire potential, and much more! It's the perfect tool to improve your and your property's protection against wildfires.
Do you want to know more?
Please, send us a message so we can talk about your expectations and our solutions.